Transform Text into Art in Seconds
Type your description, watch AI create from your imagination.
Try now, 20 images for free, no credit card needed!
How to turn your text into a captivating artwork?
Kickstart the process by typing in your desired text or phrase and hit the button. Be it a quote, a message, or a single word, the AI Art Generator is designed to handle a range of text inputs. We ensure that every piece of text is given the canvas it deserves.
2
Watch the transformation
Once you've input your text, let our advanced AI do its magic. It intricately crafts an artwork that resonates with the essence of your words, ensuring each design is as unique as the message it carries. Feel the thrill of witnessing text morph into visual art.
After the AI has completed its artistic interpretation, download your custom artwork with ease. Whether you wish to share it on social media, use it in presentations, or simply admire it, the AI Art Generator ensures a masterpiece every time.
What makes AI Art Generator special?
Here are some of the ways in which AI Art Generator is the best tool for your needs:
Advanced AI Artistry
This tool is powerful at transforming textual ideas into vibrant, creative visuals. Delve into a realm where text becomes imagery with unparalleled AI precision.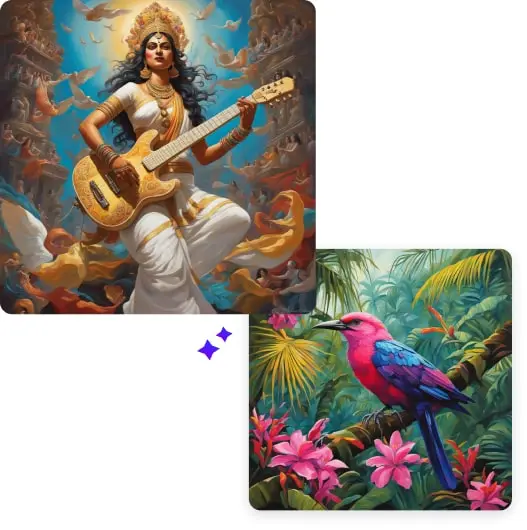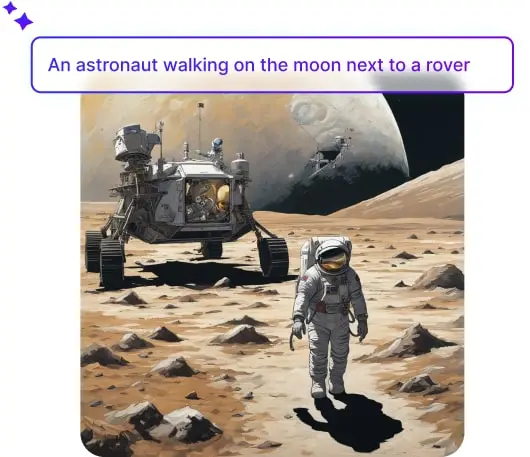 Innovative Text Interpretation
Underneath, our AI understands and interprets the nuances of your descriptions. It considers emotions, objects, and scenarios to generate an artwork that truly embodies your written words.
Art for All Platforms
Whether it's for digital media, print, or personal projects, the generated art seamlessly integrates into your desired platform, ensuring visual consistency and clarity across the board.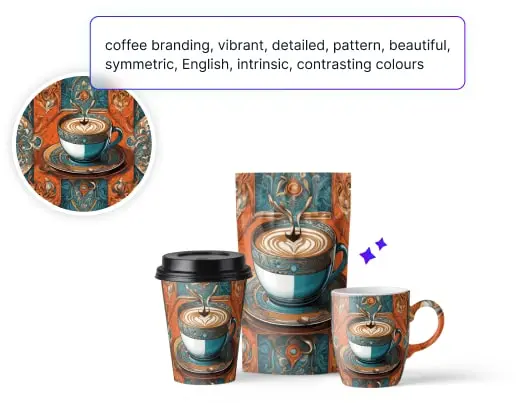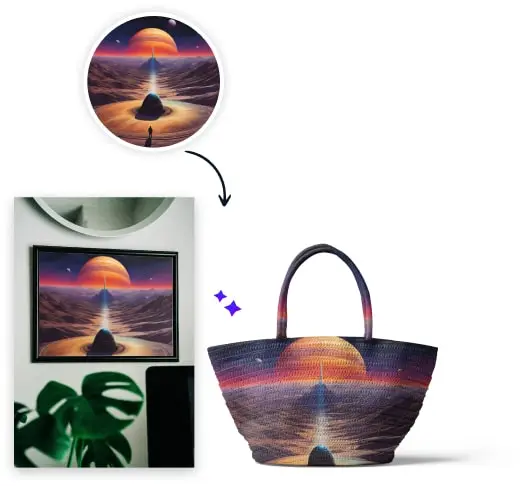 Boost Your Creative Projects
Elevate your projects with unique, AI-generated artwork. From branding to personal art collections, benefit from bespoke visuals that set you apart in any creative landscape.
Frequently Asked Questions
Can't find the answer here? Please reach out to us at help@magicstudio.com.
What is the AI Art Generator? How does it function?
Can I use any kind of text description?
Is AI Art Generator free to use?
Do I need to create an account or sign up to use AI Art Generator?
How does Magic Studio ensure my data's privacy?
What if I need help or more features?
Can I use the art for commercial purposes?
Can I use the tool on mobile devices?
Are there any file size limits?
How accurate is the art to my description?
What should I do if I encounter a problem?
Learn all about AI image editing at Magic Studio Academy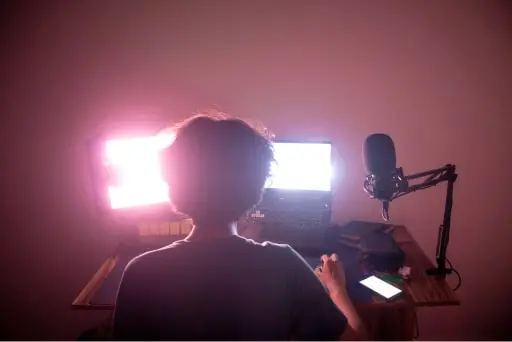 How to Remove Background Easily with Background Eraser
Learn how to effortlessly remove backgrounds from photos using Background Eraser, simplifying your editing process and creating stunning, isolated subjects.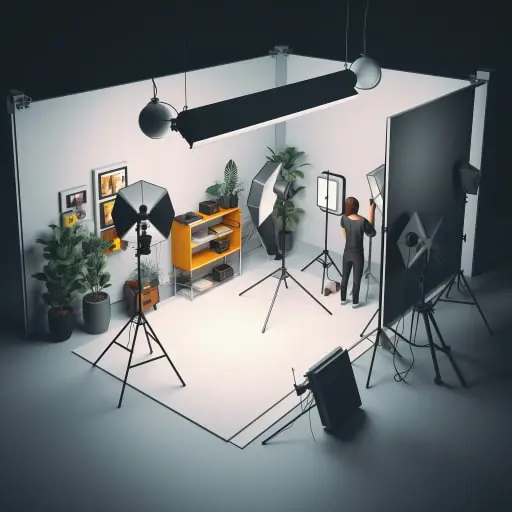 Ultimate Guide to Product Photography
Master the art of product photography with our comprehensive guide, covering everything from equipment and lighting to composition and editing techniques, ensuring your products shine in every shot.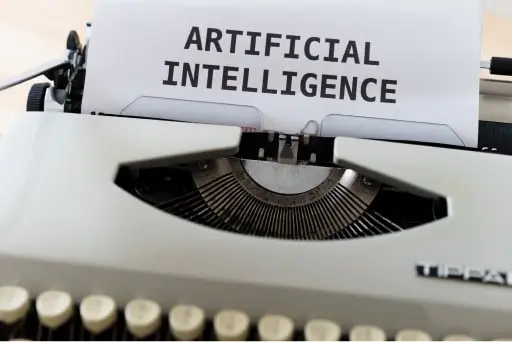 What AI can and cannot do today, and why you should pay attention
This is your guide to understand what AI can do amazingly well today; so you can make the most of it. Look beyond the hype, and understand the limits.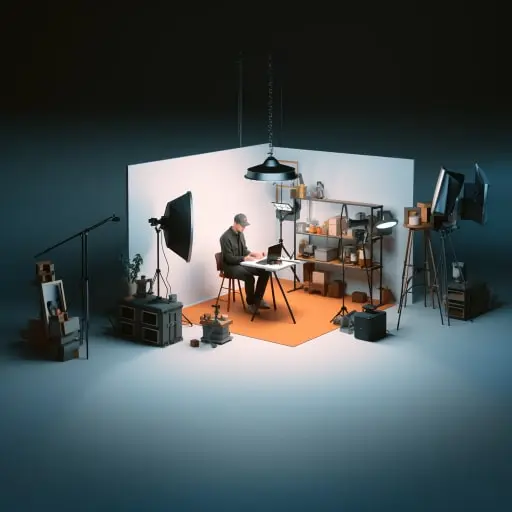 DIY Product Photography: A Step-by-Step Guide
Discover the step-by-step process of creating professional-looking product photos on a budget, empowering you to showcase your products effectively without the need for expensive equipment or a professional photographer.
Download the Magic Studio Apps
Edit pictures magically in seconds. Anytime, Anywhere.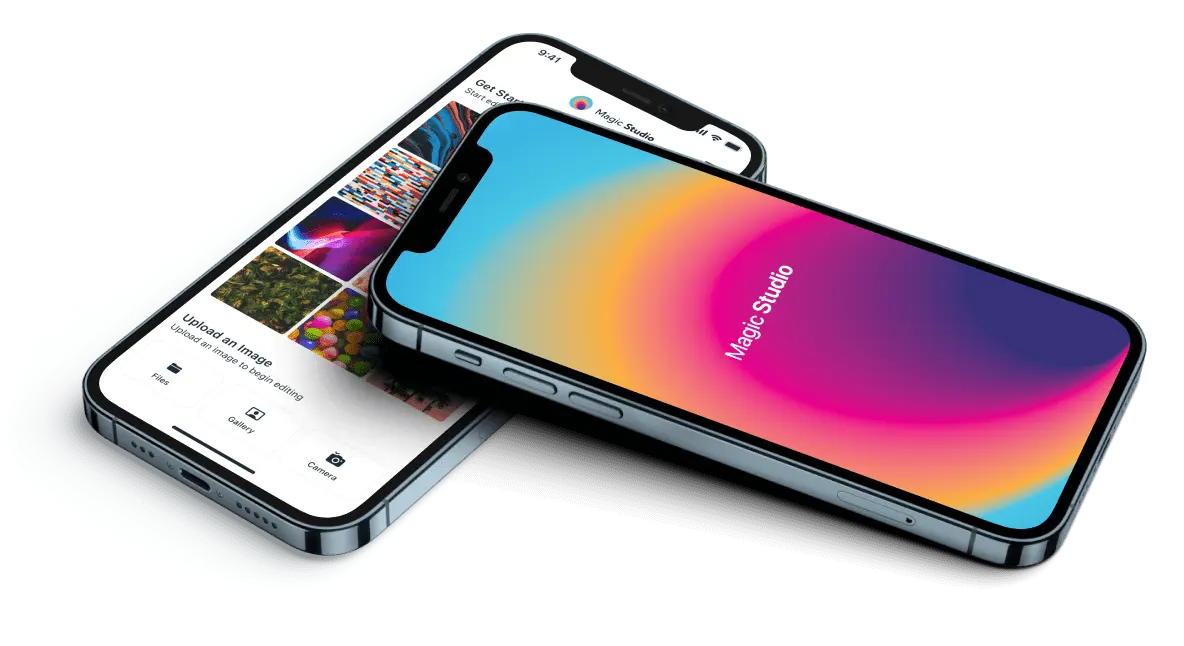 Scan this QR to download the app now
Or use the buttons below


Other amazing tools at Magic Studio
Magic Eraser
Remove objects, people, text from photos
Insta Headshots
AI Headshot Generator
Background Remover
Remove backgrounds, add coloured backgrounds
AI Image Generator
Create pictures from text, with AI
Image Upscaler
Increase size up to 4K without loosing quality
Photo Booth
Trendy profile pictures with AI
Background Blur
Professional looking photos with blur effect
AI Art Generator
Create Art and Graphics with AI
HEIC to JPG Converter
Convert HEIC (iPhone) photos to JPG
WEBP to PNG Converter
Convert WEBP Files to PNG
AI Art Generator in Detail
Introducing our state-of-the-art AI Art Generator, the revolutionary tool that breathes life into your textual descriptions. Have you ever imagined visualizing your thoughts? Simply type in your creative ideas or vivid descriptions, and watch as our AI model crafts them into captivating visual art. Whether you're envisioning scenic landscapes, abstract patterns, or whimsical characters, this tool effortlessly captures the essence of your words. Harnessing the power of advanced AI algorithms, our generator guarantees unique results every time. Ideal for artists seeking inspiration, businesses needing quick designs, or just anyone with a creative spark. SEO-friendly and designed for optimal user experience, the AI Art Generator ranks top when you search for "ai art generator" and similar terms. Experience the future of artistry and bridge the gap between words and images today. Dive into a world where your words are the canvas, and AI is the artist. Create, explore, and be amazed!