Create amazing

Product Photos


in minutes, not days
Try now, 20 images for free, no credit card needed!
Supported formats: JPEG, PNG
Or click on one of these photos to try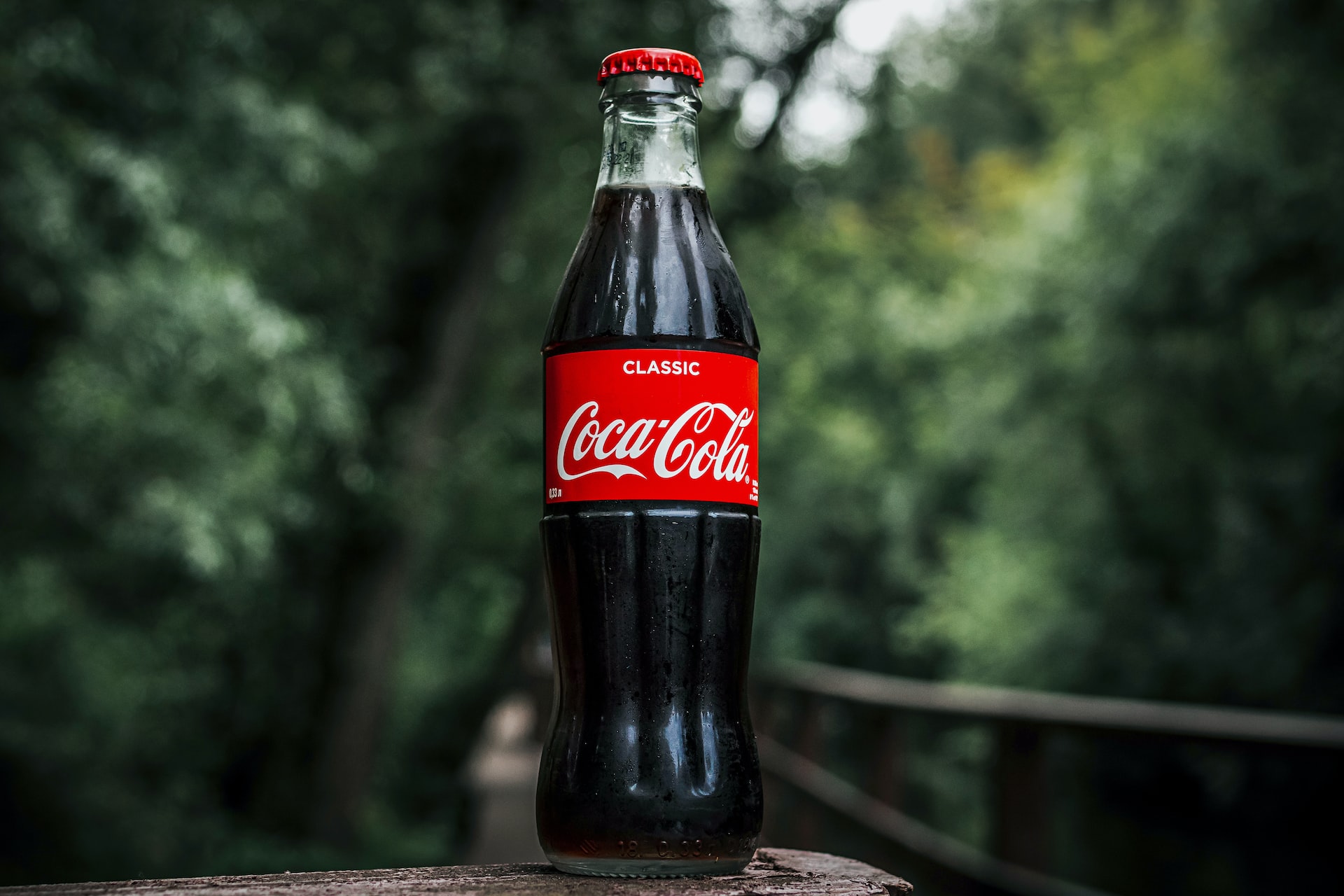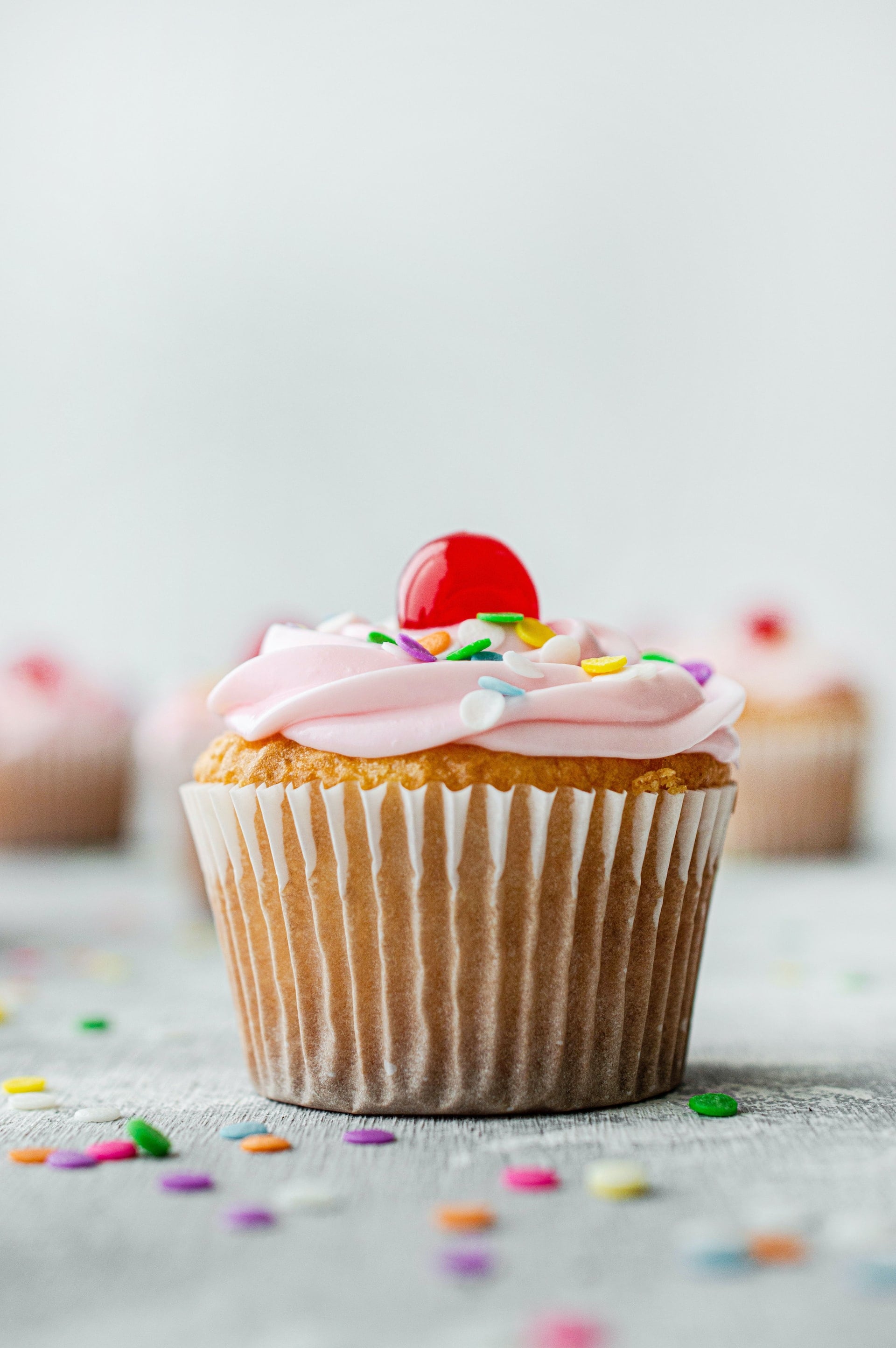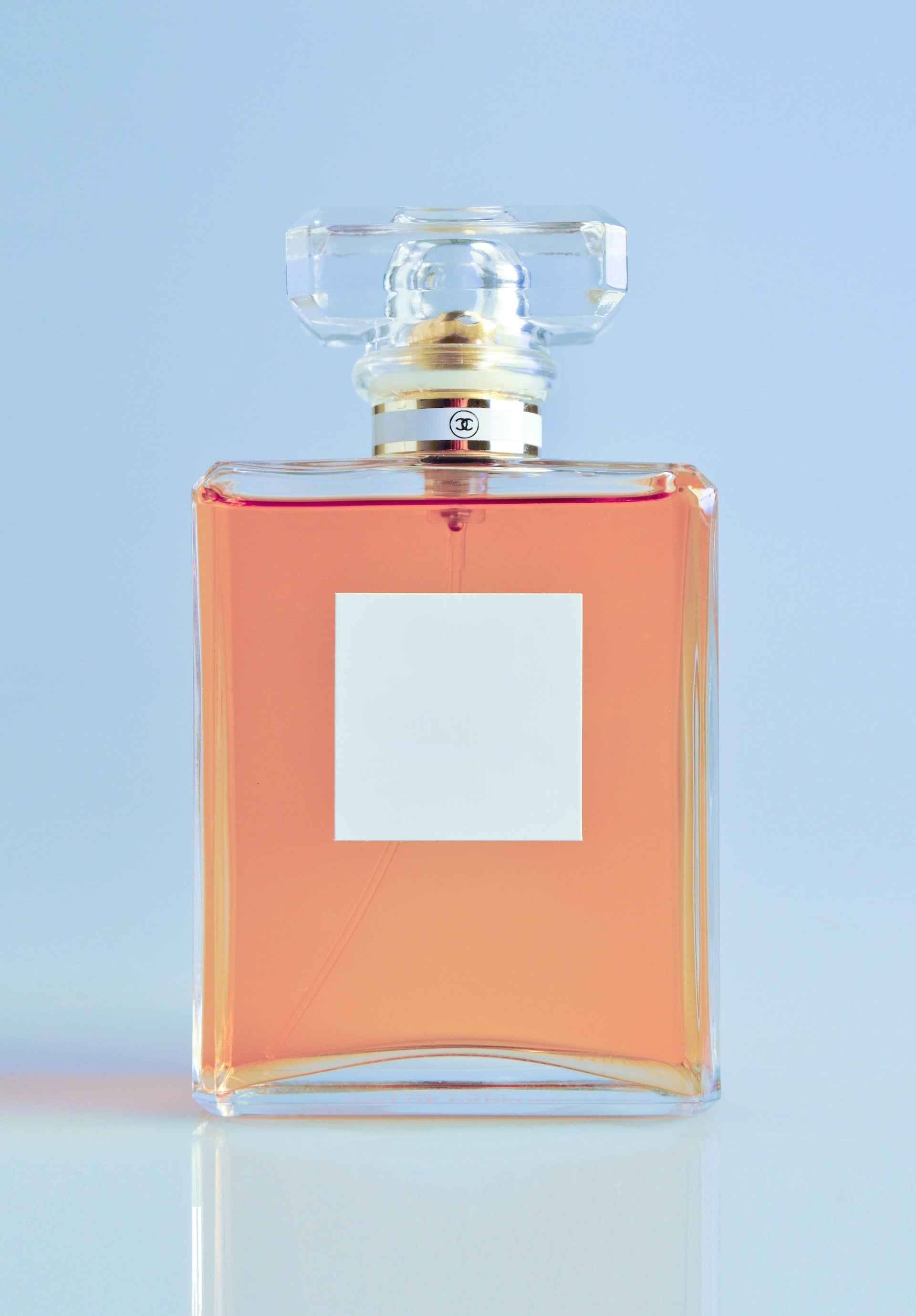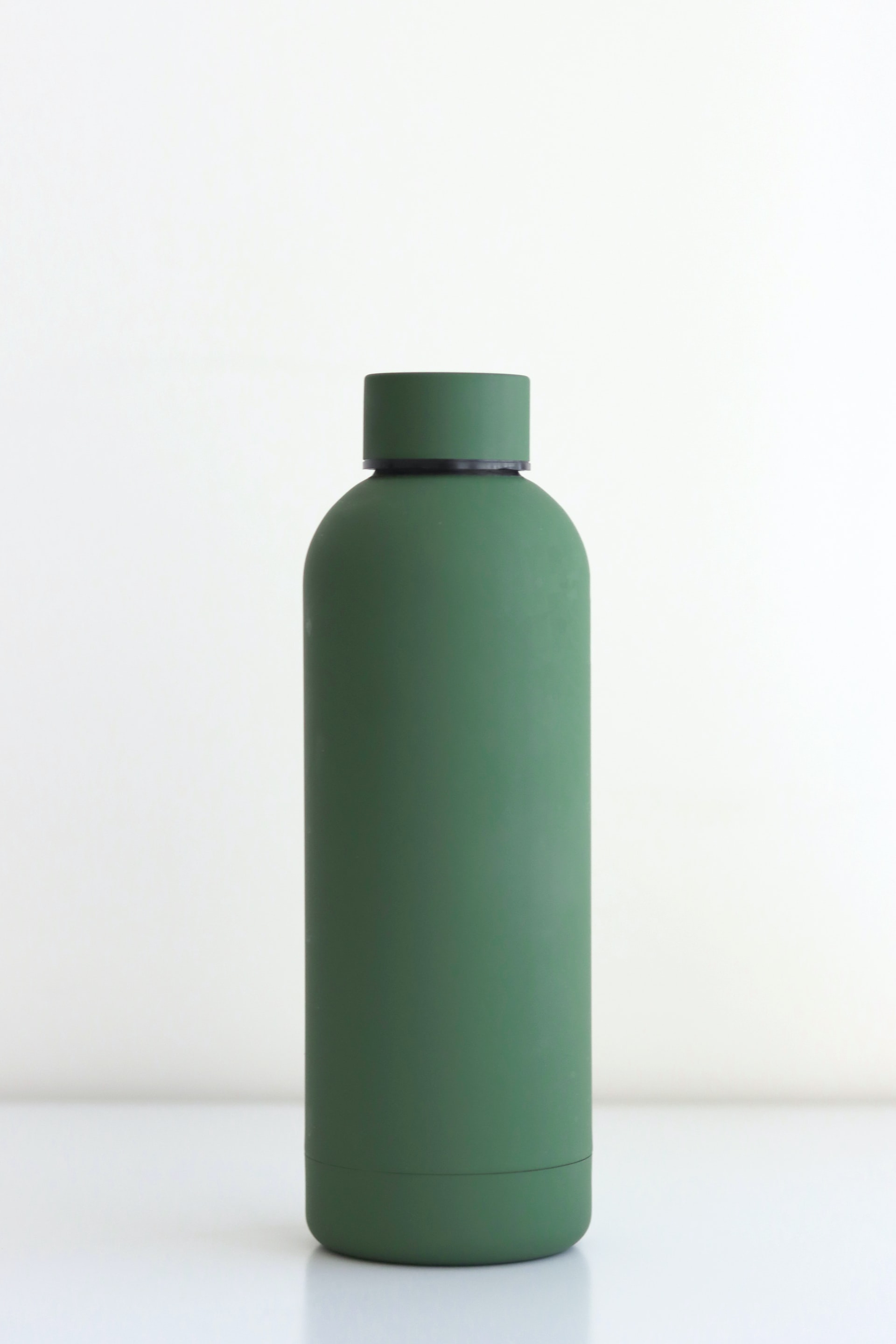 Recent Products
Your products will show up here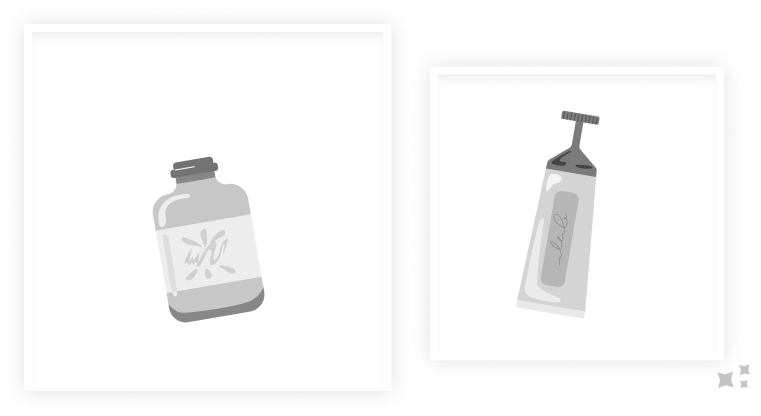 Saved Photos
Click on to save the product photos you like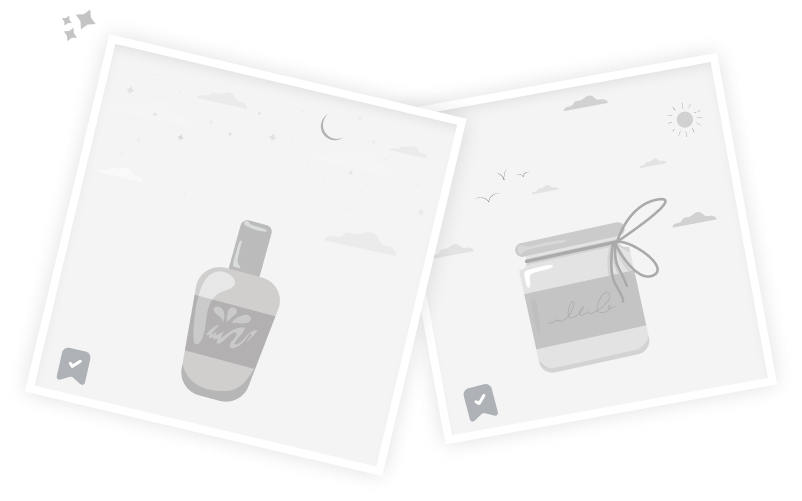 How to create amazing Product Photos with Magic Studio?
Upload an existing product photo by dragging and dropping, or clicking and selecting. We support images in all popular formats including JPG, JPEG, PNG, HEIC, WEBP, TIFF. There is no resolution limited on the uploaded image.
You will be presented an automatic AI selected product image with the background removed. If you do not like the selection, you can refine the product image selected by using an AI assisted selection. Just select points on the product (or products) that you want to keep and get the perfect background removal every time.
Select one of our many themes, which have been configured for product photos and you will see placeholder preview of the kind of image you might create. Position and size the product image on the theme placeholder, as the AI does not understand relative sizes in scenes. If you like you can also describe the scene you want in your own words.
4 images are created with every time you generate, so that the AI can give you an appropriate useful picture. You try and generate again to see a different output each time or go back and tweak your text input. When you are satisfied with the result, click download to save the image to your computer or gallery on your phone. Downloads happen in an appropriate format for the edit that you have made, can be converted to JPG, JPEG, PNG, HEIC, WEBP or other formats as required.
Goodbye expensive photoshoots
Save time and money. Get infinite killer product photos at the click of a button.
Thousands of dollars, days of your time.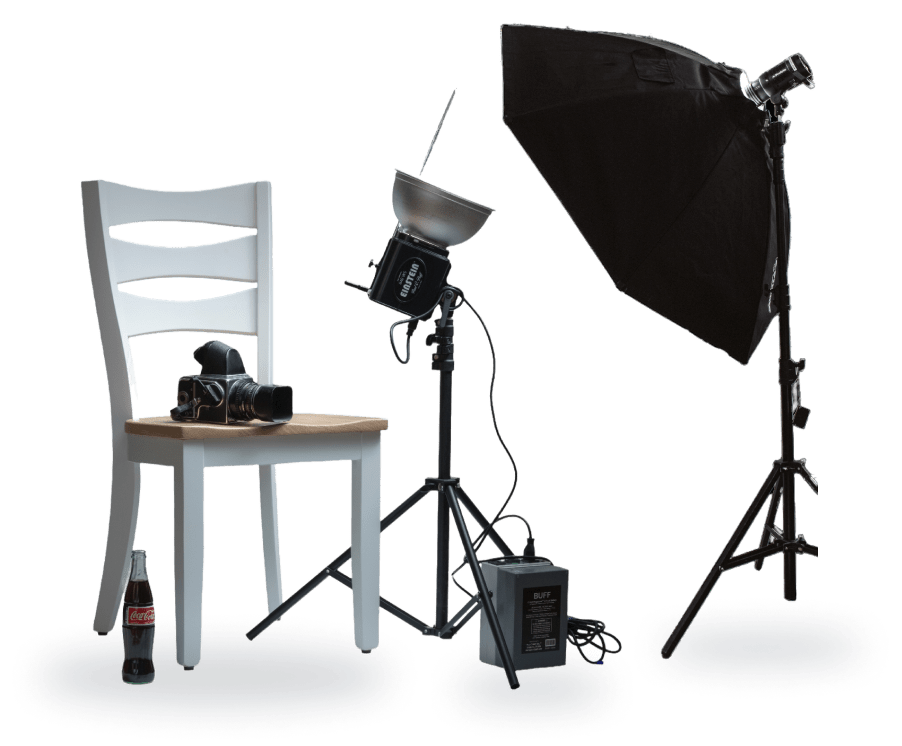 Canvas -
Unlimited photos, instantly.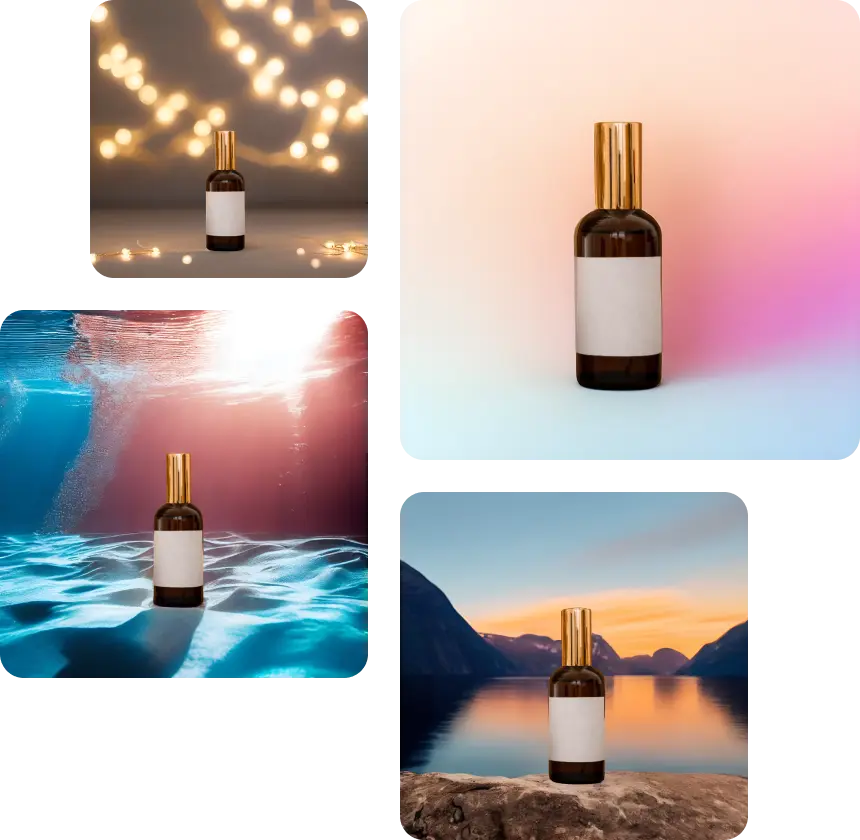 What they see, is what they buy
Product photos are the primary driver for sales, get in the game with amazing product photos.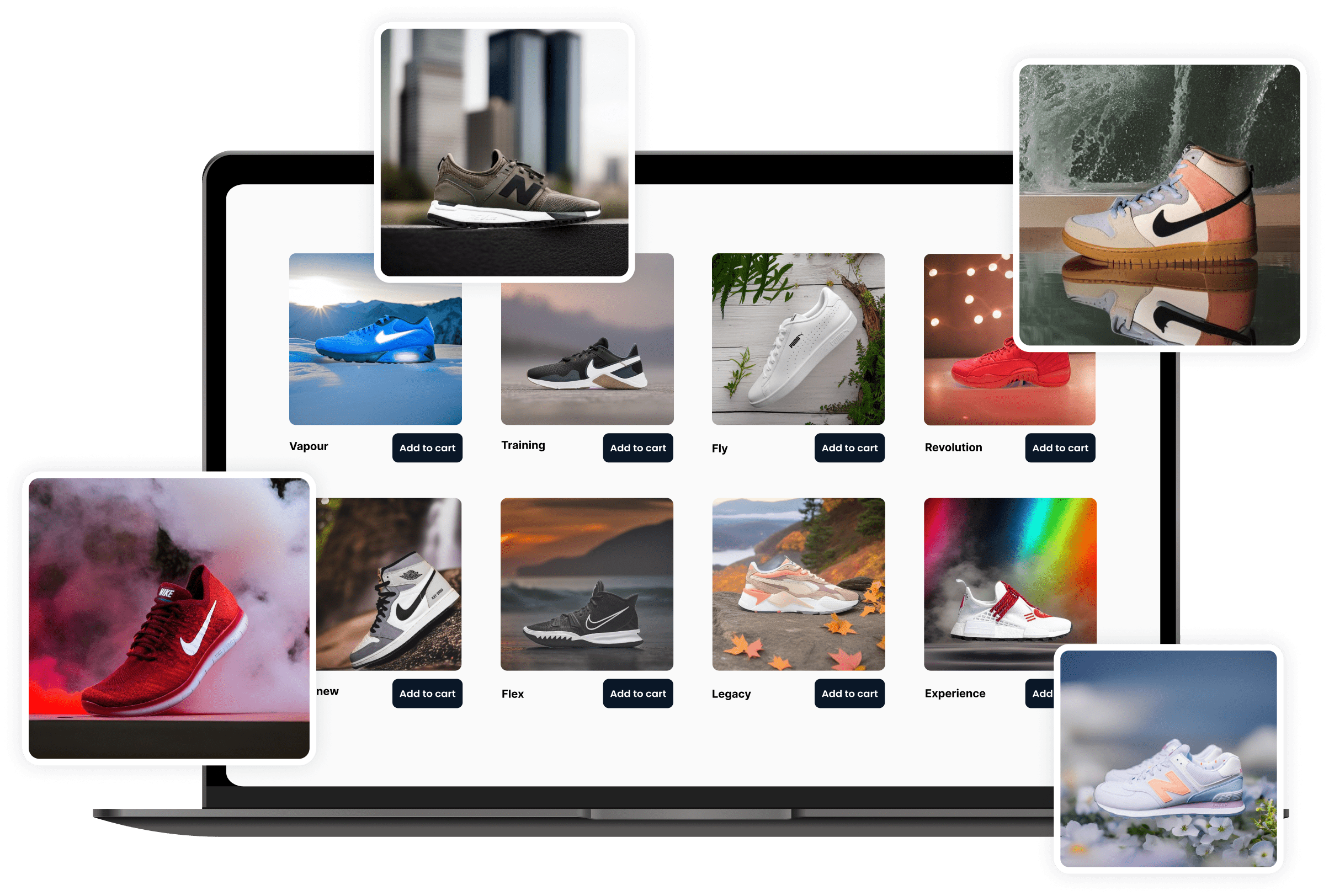 Keep your products fresh
Mix it up, turn out a different theme, keep up with the mood. Tell a new story every day.
Where can Product Photos created in Magic Studio be used?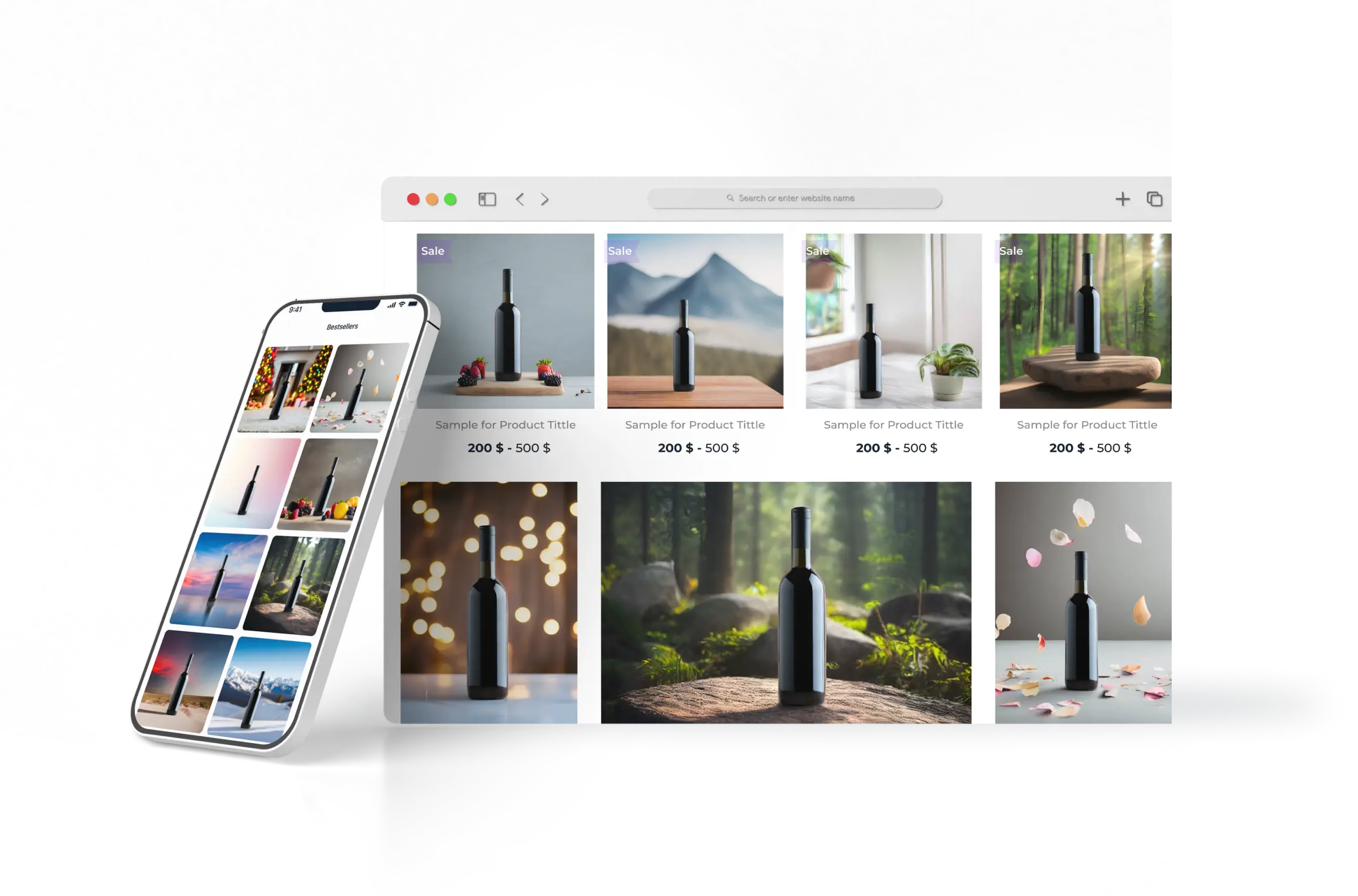 Try 20 images for free, no credit card needed!
Upgrade to generate unlimited product photos
Upgrade to unlock the Product Photos Edition of Magic Studio
Download at High Resolution
No Ads
Frequently Asked Questions
Can't find the answer here? Please reach out to us at help@magicstudio.com.
How do I create Product Photos with Magic Studio?
What file formats are supported for Product Photos that I upload?
How practical is it to create Product Photos with Magic Studio?
How long does it take to create a Product Photo with Magic Studio?
Can I generate Product Photos for free?
Do I need to create an account or sign up to create Product Photos?
How does Magic Studio prioritise user privacy and data safety?
Where can I use the Product Photos created with Magic Studio?
How can I contact the support team for feedback or assistance?
What is the refund policy for paid plans?
Join the Magic Studio Community
Thousands of merchants and marketers have created amazing product photos with Magic Studio. Come find inspiration, and be a part of the AI creative revolution.
Come find inspiration, and stay on the inside of the AI creative revolution.
Other amazing tools at Magic Studio
Magic Eraser
Remove objects, people, text from photos
Insta Headshots
AI Headshot Generator
Background Remover
Remove backgrounds, add coloured backgrounds
AI Image Generator
Create pictures from text, with AI
Image Upscaler
Increase size up to 4K without loosing quality
Photo Booth
Trendy profile pictures with AI
Background Blur
Professional looking photos with blur effect
AI Art Generator
Create Art and Graphics with AI
HEIC to JPG Converter
Convert HEIC (iPhone) photos to JPG
WEBP to PNG Converter
Convert WEBP Files to PNG